Posted by Timothy Harley on 9th Sep 2021
Galettes refer to the catch-all term for a pastry base, topped with either sweet or savoury fillings with the edges roughly folded in to create a gorgeous, rustic looking bake.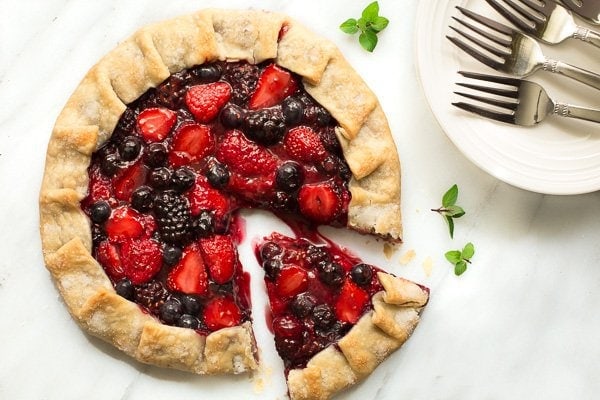 The word 'galette' comes from the Norman word 'gale', meaning flat cake, and is often used in French cuisine to talk about cakes that don't require a tin. The lack of a tin makes galettes especially popular as they're easily adaptable and far more forgiving to make than traditional tart-making - simply roll out your pastry, top with your filling and fold it up roughly before popping it in the oven.
------------------------------------------------------------
Ingredients
6 TO 8 SERVINGS
¾ cup raw hazelnuts, skin on
¾ teaspoon salt
1¼ cups plain flour plus more for work surface
½ cup (1 stick) chilled unsalted butter, cut into 1.5cm chunks
¼ cup sugar
2 large egg yolks
1 cup QJJ Raspberry & Liquorice Jam (free with every order in Spring 21!) Or any other favourite QJJ jam such as Mixed Berry or Strawberry & Pimms Jam.
1 teaspoon finely grated lime zest
1 tablespoon fresh lime juice
1 large egg, beaten to blend
2 tablespoon raw sugar
Hazelnut or vanilla ice cream (for serving; optional)
Preparation
Step 1
Preheat oven to 190° celsius. Process hazelnuts, salt, and 1¼ cups flour in a food processor until nuts are very finely ground; transfer to a medium bowl and set aside.
Step 2
Process butter and sugar in a food processor until smooth. Add egg yolks and pulse just to combine. Add reserved hazelnut mixture and pulse just until blended. Gather into a ball, flatten into a disk, and wrap in plastic. Chill for at least 2 hours.
Step 3
DO AHEAD: Dough can be made 1 day ahead. Keep chilled. Let stand at room temperature for 15 minutes before rolling out.
Step 4
Mix Raspberry & Liquorice Jam, lime zest, and lime juice in a small bowl to blend; set aside.
Step 5
Roll out dough on a sheet of floured baking paper to a 35cm round about 3mm thick, dusting dough with flour as needed to prevent sticking. Spread jam mixture over dough, leaving a 4cm border. Brush beaten egg on border of dough. Using baking paper as an aid, fold border of dough over jam, pinching together any cracks in dough. Slide baking paper with galette onto a baking pan. Brush top of dough with beaten egg; sprinkle with raw sugar.
Step 6
Bake galette, rotating halfway through, until crust is deep golden brown, 30–40 minutes. Run a large spatula or knife between tart and paper to release tart from any jam that may have bubbled out. Let cool completely on pan on a wire rack.
Step 7
DO AHEAD: Galette can be made 3 days ahead. Keep loosely covered at room temperature.
Step 8
Cut into wedges and serve with ice cream, if desired.
Step 9
Devour! And don't forget to take a snap and send to us at info@qjj.com.au We will be sure to reward you!
PS - Pro Tip - If cooking for a significant other try shaping into a love heart like this one.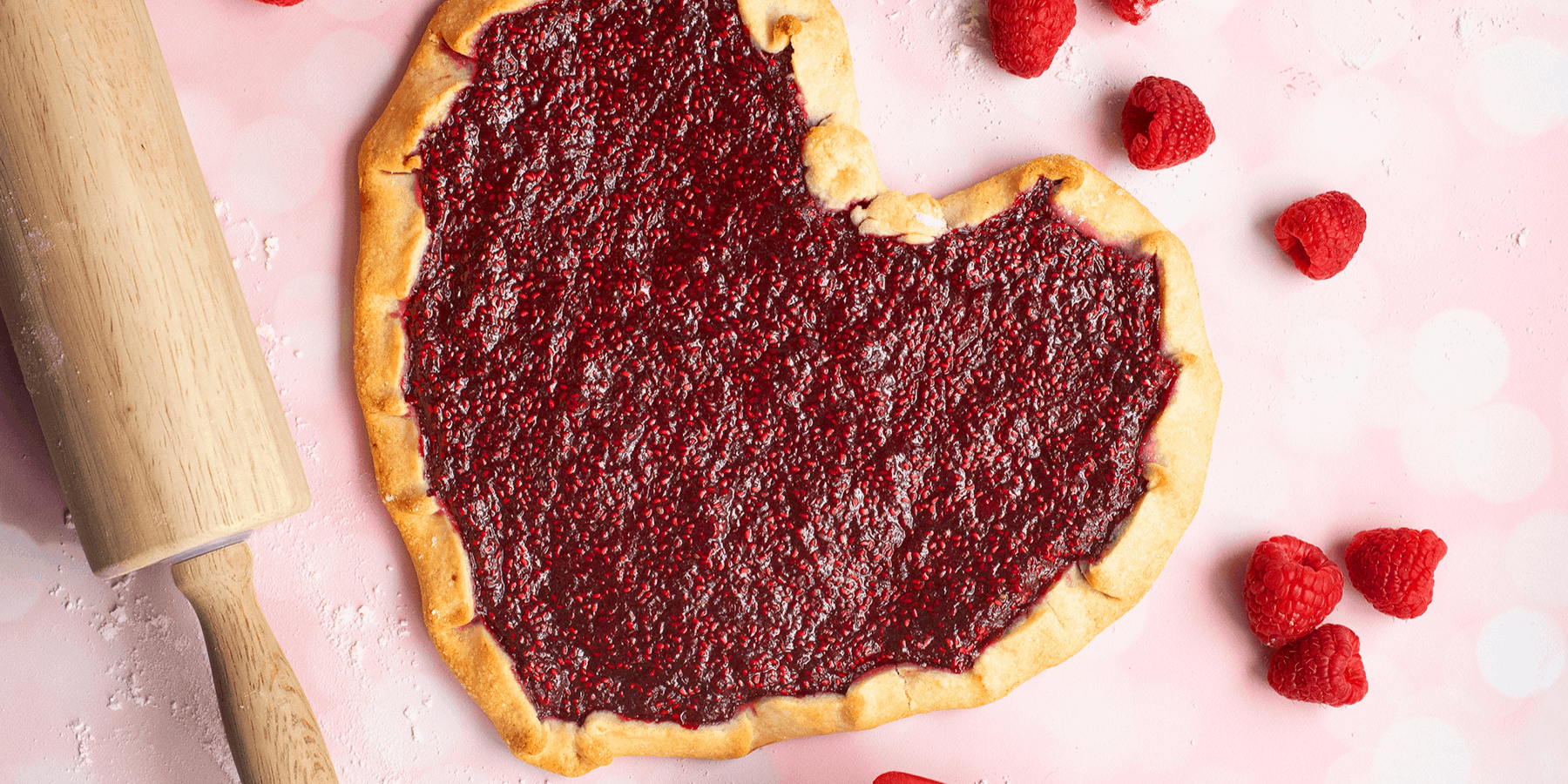 Yours in a Jam and a Pickle,
Tim Harley, Founder
Quincey Jones Jelly Preserves